Erg Chigaga is a vast and beautiful desert located in the southwestern part of Morocco. The desert is part of the Sahara, which is the largest hot desert in the world. Erg Chigaga is a popular tourist destination that attracts thousands of visitors every year. One of the best ways to experience the beauty of the desert is by taking a tour with Tomoroccotour agency.
Tomoroccotour agency is a reputable tour operator that specializes in providing high-quality tours and travel experiences in Morocco. The agency has been in operation for several years and has a team of experienced and knowledgeable tour guides who will ensure that you have an unforgettable experience in Erg Chigaga.
One of the highlights of the Erg Chigaga desert is the impressive sand dunes that stretch for miles. The dunes are up to 300 meters high and are constantly changing shape due to the wind. Visitors can take a camel or a 4×4 vehicle ride to explore the dunes and watch the stunning sunset over the desert.
Another exciting activity that visitors can engage in is sandboarding. Tomoroccotour agency offers sandboarding lessons and provides all the necessary equipment. This activity involves sliding down the sand dunes on a board, similar to snowboarding.
In addition to the sand dunes, Erg Chigaga has many other attractions that visitors can explore. The desert is home to several nomadic tribes, who have lived in the area for centuries. Visitors can learn about their way of life, culture, and traditions by visiting their campsites.
The Erg Chigaga desert also has several oases, which are small areas of vegetation in the middle of the desert. These oases are a source of water and provide a home for various plants and animals.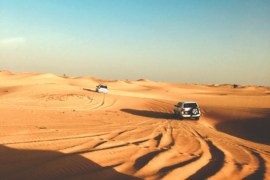 The best time to visit Erg Chigaga is during the winter months, between November and February, when the temperatures are mild and pleasant. Tomoroccotour agency offers a range of tour packages to suit different budgets and preferences. The agency provides transportation, accommodation, meals, and activities, ensuring that visitors have a hassle-free and enjoyable experience.
Erg Chigaga is a beautiful and unique destination that is well worth a visit. Tomoroccotour agency offers an excellent opportunity to explore the desert and experience its beauty and culture. Whether you are traveling solo, with family, or in a group, Tomoroccotour agency has the perfect tour package for you.