Travel To Morocco with NO Regrets
Reviews
What our families, communities and visitors say about us
I can wholeheartedly give my recommendation for this organizer. We were on the road for 4 days with our driver Bachir. Our tour was organized perfectly by Zayid. We had an unforgettable time and saw a lot in these days, including the Toudra Valley, Palmtree Plantations, Merzouga… Thanks to Tomoroccotour.com
Very pleased with Marrakech Morocco Trips!! Everything was EXCELLENT!!! Many details that made our tour very enjoyable, Hassan arranged our custom made tour, including all our places of interest. Bachir was the perfect guide-driver-companion!!. THIS WAS THE BEST TOUR!!!! I strongly recommend www.tomoroccotour.com Morocco Trips!! You will not be disappointed!!
What an awesome experience! Bachir organized a wonderful Tour fromm Marrakesh to the Desert and Back. We had several stops within (Toudra Valley, Palmtree Plantages, Merzouga, Quarzazate,...) and saw beautiful landscapes! Bachir our driver ist a young and funny guy who speaks good Englisch. He's an excellent driver and knows the country and the people very Well!
The best guide in Moroccan ever. Bachir is a real professional. In every sense. Gentleman and high experienced guide. Travelling through the country with him makes us feel safe and in good hands. Bachir is fluent in english, french, Tamazight and Arabic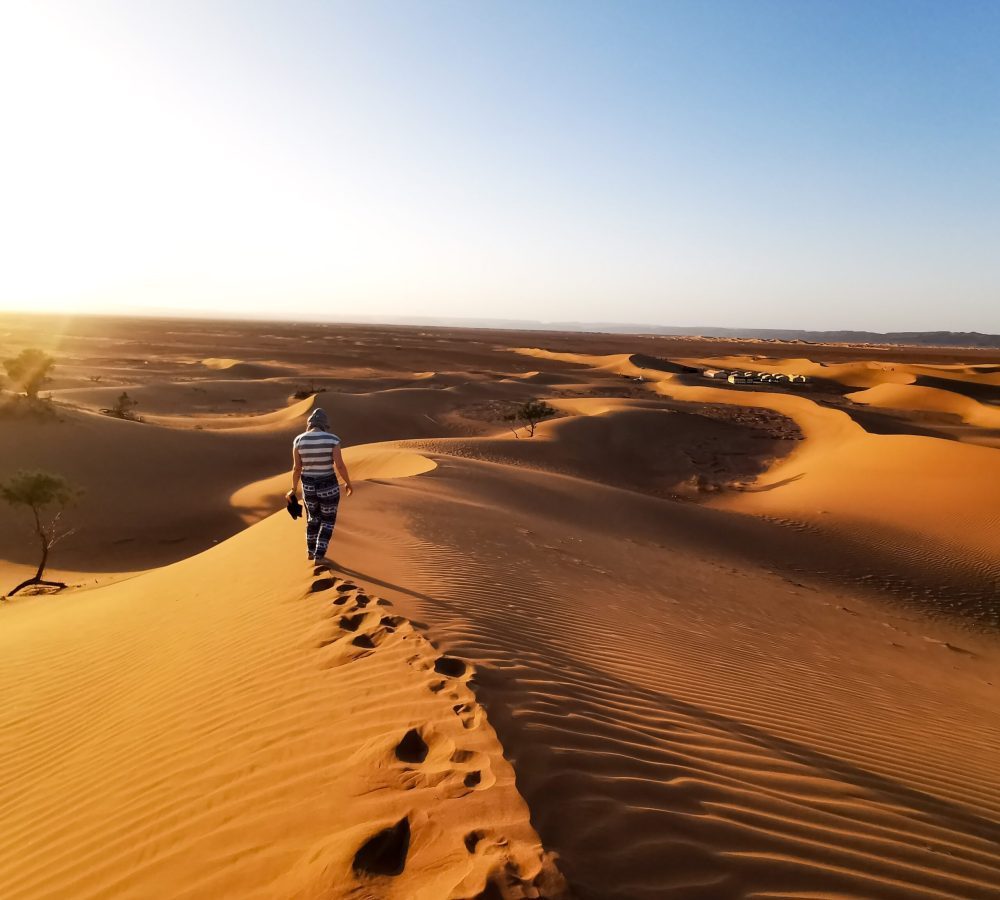 Camel Trekking Merzouga Desert
We organise the camel trekking ride for the night in the desert from Merzouga village. Where your camel will be awaiting you. before you mount your camel, guided by an experienced Camel man, to explore within the mysterious sand-sea of the Erg-Chebbi appreciating the unique beauty of the spectacular Erg Chebbi dunes changing with the light as the day progresses.