Exploring Morocco: Your Ultimate Adventure with ToMoroccoTour
Certainly, here's an article about exploring Morocco and why readers should book their next trip with Tomoroccotour:
Exploring Morocco: A Must-Visit Destination
Morocco is a country that offers a unique blend of history, culture, and natural beauty that captivates visitors from around the world. From the bustling markets of Marrakesh to the stunning Atlas Mountains, there is something for everyone in this North African gem.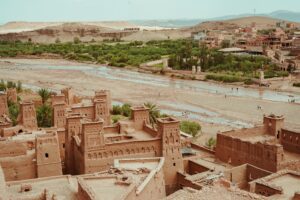 If you're planning a trip to Morocco, there is no better way to experience all that this country has to offer than by booking with Tomoroccotour. With years of experience, they provide an unmatched level of service that will ensure that your trip to Morocco is nothing short of amazing.
Exploring Morocco with Tomoroccotour
When it comes to exploring Morocco, Tomoroccotour offers a wide range of experiences that cater to all kinds of travelers. From day trips to multi-day tours, they have something for everyone.
One of the most popular tours they offer is the Marrakesh to Merzouga Desert Tour. This four-day adventure takes you from the vibrant city of Marrakesh to the stunning dunes of the Sahara Desert. Along the way, you'll visit the UNESCO World Heritage site of Ait Benhaddou, explore the beautiful Atlas Mountains, and camp under the stars in the heart of the desert.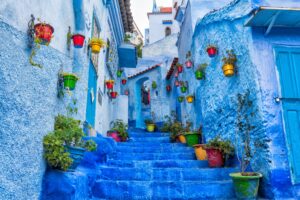 For those who want to experience the rich culture and history of Morocco, the Fes to Marrakesh Tour is a must. This eight-day tour takes you from the ancient city of Fes to the vibrant markets of Marrakesh. Along the way, you'll visit the beautiful blue city of Chefchaouen, explore the ruins of Volubilis, and experience the traditional Moroccan way of life.
Why Book with Tomoroccotour?
Booking with Tomoroccotour ensures that you'll get the most out of your trip to Morocco. With their expert guides and personalized service, you'll have an unforgettable experience that you'll cherish for years to come.
Their tours are also eco-friendly, ensuring that your trip to Morocco has a positive impact on the environment and the local communities you visit.
Booking your next trip with Tomoroccotour is easy. Simply visit their website at and choose the tour that best suits your interests and budget.
Conclusion
Morocco is a destination that everyone should visit at least once in their lifetime. With its unique culture, stunning landscapes, and rich history, it's a place that will stay with you forever.
And if you're looking for the ultimate Moroccan experience, then booking with Tomoroccotour is the way to go. Their expert guides, personalized service, and eco-friendly tours ensure that your trip to Morocco is unforgettable. So, what are you waiting for? Book your next adventure today!